Apartment dwellers don't have to give up style because of budget limits
Sep 22 2011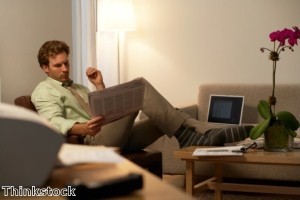 Apartment dwellers don't have to live in bland surroundings any longer.
Most renters want to decorate when they move into a new apartment, but often have budget limits that puts a dent in their design plans, according to Apartments.com.
But they can move forward with their decorating by using new products that won't leave permanent damage to walls and other surfaces. For instance, one money saver is the use of vinyl wall stickers to add patterns and color to off-white apartment walls. When it's time to move, they peel off easily without leaving any residue and can be used in the renter's next home.
Wall hooks using removable adhesive won't leave the damage caused by nails when hanging art work, the website advises. They can also be used to hang mirrors, which will help a small room look larger.
Roller shades
are among the most versatile
window treatments
because they come in a large variety of materials, colors and finishes to match any home decorating style. They are easy to install and provide privacy when fully drawn. Blinds Chalet's wide range of roller shades are kept affordable through ongoing sales and discount coupons.
Renters can also dress up apartment floors by using different area rugs in a combined living-and-dining area to highlight the functions of each space.
Bookmark/Share this page: