Light control easy to accomplish with vertical blinds
Sep 21 2011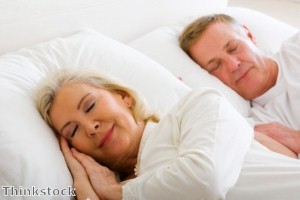 Getting a good night's can be helped by window blinds that control light well.
Keeping light out of a room often is cited as a sleep aid, but the light from electronics that people are exposed to right before bedroom may also interfere with their rest.
"Falling asleep isn't like flicking a switch," University of California psychology professor Allison Harvey told HealthDay.com. "We take time to wind down at night. If we've got bright light conditions, we're not giving ourselves a chance to get off to sleep and stay asleep."
Harvey recommends that individuals set a "curfew" from electronics - including TV, computers and cell phones - before bedtime and establish a winding-down routine 30 to 60 minutes before bedtime.
Creating a restful atmosphere with the right window covering also is important.
Vertical blinds
from Blinds Chalet often are chosen for their ease of care, affordability and contemporary styling, but they also offer excellent light control when fully closed.
While a survey by the National Sleep Foundation doesn't prove that light from electronics may cause difficulty in dozing off, sleep experts generally agree that pre-bedtime light exposure may interfere with the release of the hormone melatonin, which promotes sleep.
Bookmark/Share this page: