Give rooms a summery feel with Roman shades
Jun 30 2010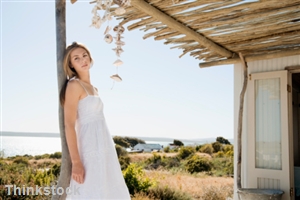 Give rooms a summery feel with Roman shades
Most people automatically change their wardrobe when summer begins to turn the heat up. While wearing different clothes is a no brainer, according to the Indiana Gazette, making one's house look more summer ready is not as obvious.
Interior design expert Hobart Bell told the news source that one of the most effective ways to make a home more summer ready is to bring the outside in. Bell suggests doing this by placing "placing several pastel floral arrangements throughout your home."
Other experts suggest changing up the color scheme to make rooms more summery. Colors like white, light blue and green can make rooms appear larger and keep the room cool when it gets too hot.
A big part about letting in the outside is making sure there is enough light entering one's house. Designer Mary Sirwell recommends changing up
window treatments
to make sure light gets in. Sirwell told the news source that
Roman shades
are a great option, as they are easy to use and come in a wide variety of designs.
Although hanging Roman shades can let in plenty of beneficial sunlight, be wary of spending too much time directly in sunlight. The Environmental Protection Agency warns that too much exposure to UV rays can cause health problems like cataracts or skin cancer.
Bookmark/Share this page: