Bamboo shades are in line with the eco-friendly nature of modular housing
Sep 6 2011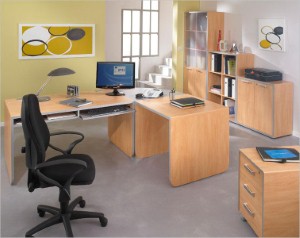 Modular home office furniture is in keeping with the principles of modular home construction.
Modular homes are in line with the green building movement in several ways - they tend to be more compact, they save energy by circulating air more efficiently and their building materials tend to insulate better.
Using eco-friendly materials on the interior of modular homes continues the green design. For instance, woven woods such as
bamboo shades
from Blinds Chalet are made from sustainable materials that are stylish, environmentally sound and affordable with discount coupons and ongoing sales offered by the company.
Modular construction projects have more than doubled in the last decade, according to ModularHomesNetwork. The components are built in a factory so weather doesn't delay construction, which saves on labor costs. Homeowners can customize their floor plans, but assembly of the home on-site is significantly faster than building a conventional home.
The website estimates that modular homes cost $50 to $80 per square foot - not including the cost of property - compared to building costs for on-site housing construction of $80 to $150 per square foot.
Most modular home companies in the U.S. build Energy Star certified homes that meet guidelines for energy efficiency determined by the U.S. Environmental Protection Agency.
Bookmark/Share this page: