Roller shades are an easy to use choice for window coverings in a child's room
Sep 6 2011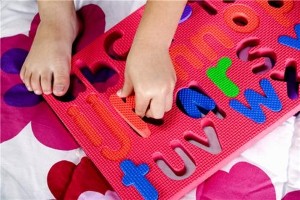 Storage for children's rooms should be simple enough for children to handle.
Decorating a playroom should be done with items that are easy for a child to maintain so that building blocks and doll's clothes aren't constantly scattered about the room.
For instance, when choosing bins for storage, smaller may be better because it's easier to group similar toys and to find items in smaller bins than in a large toy box. Freestanding shelving units should be tethered to a wall to prevent toppling accidents.
Shelves and bins should also be labeled to find certain toys easily. For children who don't read, use pictures instead of words in the labels.
According to the Today Show's organizing expert Elizabeth Mayhew, children can be involved in the process of cleaning out toys they have outgrown, such as making a donation pile for others who can use the toys.
For different types of play activities, a variety of lighting may be necessary, and that includes natural light.
Roller shades
are an easy window treatment for children to use when they want to bring more sunlight into the room.
The selection of colors and materials in roller shades from Blinds Chalet can be matched to virtually any décor within a child's room. They also are an affordable choice with ongoing sales available on the company's website.
Bookmark/Share this page: