Roller shades can keep dogs safe in the summer heat
Jun 30 2010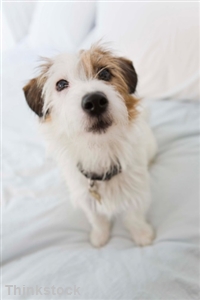 Roller shades can keep dogs safe in the summer heat
The dangers of summer heat are widely known. When people step outside they are always sure to protect themselves from the harsh UV rays and high temperatures that are there to greet them. While many individuals are aware of the threats, they can forget to take the same precautions when it comes to their dogs. According to Hudson Sun, the summer heat can have a deadly impact on pets.
The news source reports that there are an number of signs that indicate that a dog is becoming overheated. Conditions like excessive panting, purple gums and being unresponsive to calls can all be warning signs of heat stroke.
The obvious way to avoid putting a dog in danger is to keep it inside, experts say.
"When it gets really hot, like 80-90 degrees, dogs really shouldn't spend the day outside," Crystal Blackdeer told the outlet. "But, if they are going to, they should have adequate access to shade and good shade - plentiful - and not just a doghouse."
Even if dogs are inside the house, it can get hot as well - especially without air conditioning. Industry analysts recommend hanging
roller shades
to keep potentially harmful heat out of the house.
Bookmark/Share this page: