Combining traditional and contemporary touches add up to an eclectic style
Sep 2 2011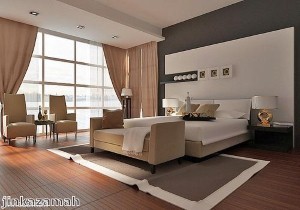 A mix of modern and traditional furnishings creates an eclectic decorating style.
The term "eclectic" may seem like an excuse for not making a steadfast design choice, but taking this open-ended approach to decorating is the best way for homeowners to avoid having a matched look to their furnishings.
Home decorators can choose to combine different ethnic styles, include a modern piece of furniture in a traditional living room or combine kitschy items with antique furnishings.
According to HGTV, an eclectic design approach - sometimes called a Mix Mash style – allows a wide range of fabrics, colors and print designs to be chosen for a room design, including the choice of a window treatment.
For instance,
roman shades
easily integrate different textures and colors of both traditional and contemporary décor, and that makes them a good choice for eclectic styling. With deals such as buying three shades and getting one free, now available from Blinds Chalet, they are also an affordable choice.
To make sure a room doesn't lose its design focus, HGTV advises using a neutral backdrop that will unite all the elements of a room to ensure that they don't become lost in an overabundance of hues and finishes.
Bookmark/Share this page: