Keeping window treatments simple is one design trick for mobile home living
Sep 2 2011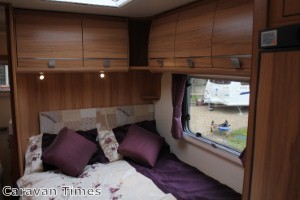 Decorating a mobile home has to make use of all available space.
People who live in mobile homes face the same challenges as apartment dwellers, and their decorating choices can influence how large or small their space will look.
Painting walls in different shades is one way to break up the long room look that mobile home interiors tend to have when they are painted in one color. According to BrightHub.com, using one decorating theme inspired by items such as a favorite art work will also give the tight quarters a pulled-together look.
Wall-mounted lighting can make a small space look larger by illuminating every corner. The website also recommends keeping accessories to a minimum and leaving counter space and other surfaces as clutter-free as possible to give the illusion of more space.
Window treatments
in a mobile home also should be kept simple. Buying custom
blinds online
from Blinds Chalet gives homeowners a wide selection of colors and materials that are stylish as well as functional. Affordable selections are available through ongoing sales and discount coupons.
Another design trick in a small space is to use area rugs as a way to create a distinction between different areas of one large space. Furniture can be assembled around individual rugs to separate dining and living room areas.
Bookmark/Share this page: