Consider wood blinds when renovating
Jun 30 2010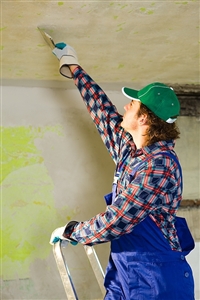 Consider wood blinds when renovating
Taos, New Mexico residents Cathy Ducaj and Tony Ortiz took on quite a project. According to the San Antonio Express-News, the homeowners purchased an almost 90-year-old San Antonio home with plans to renovate it while still living in New Mexico.
Their renovation focused on turning the Arts and Crafts style home into a Spanish Mission house, Ortiz told the news source. This required an effort to focus on simple lines, warm woods and lots of light combined with an airy, open floor plan.
While it is unusual to attempt to renovate a home from nearly 800 miles away, creating a room with elements such as warm woods and lots of light is not nearly as unheard or difficult. Hanging
wood blinds
can provide homeowners with the option to let in as much natural light as they see fit. Wood blinds also offer the warm element that Ducaj and Ortiz were looking for.
Natural light has benefits other than providing those looking to create an airy, open floor plan. Psychology Today claims that sunlight can improve mood, reduce tiredness and boost cognitive function.
Bookmark/Share this page: