Blinds Chalet's cordless blinds offer safety for young children
Aug 25 2011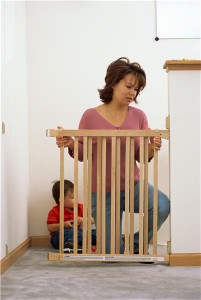 Child-proofing a home should include using cordless window blinds or shades as a safety measure.
Eliminating the dangers of cords around babies and young children is one of the child-proofing steps that parents should take for their youngsters' safety and their own peace of mind.
Blinds Chalet offers a number of cordless
window treatments
that hide the cord within the
window blinds
.
"Kid friendly blinds include
shutters
,
cordless blinds
,
motorized blinds
, or
vertical blinds
that have a single wand operator," according to the company website.
Other child-proofing methods recommended by SafeBeginnings.com include window guards to prevent entry or exit by a child while the windows are open during warmer weather. They work best for double-hung windows, but there are styles to match sliding or crank-style windows as well. Guards are recommended for any window that is above ground level, allowing one window to have a device that allows a quick escape in an emergency.
Window latches and locks also protect children by preventing a window from being pushed open beyond 4 inches, the maximum child-safe distance, according to the child-proofing website.
Also, furniture that can be easily climbed by a child should not be placed near windows. Window screens won't prevent them from falling through windows because they cannot hold the weight of a child who pushes against them.
Bookmark/Share this page: