Wood blinds complement many of the popular design trends
Aug 25 2011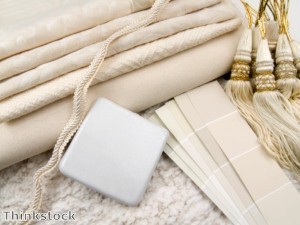 Home decorators have a wide range of decorating options, from vintage furnishings to those with a 1960's influence.
Design trends often take several years to take hold, and a number of them have emerged as dominating style themes on the current home design scene.
"Interior design trends catch fire because they illustrate what's important today in terms of identity and values in broad strokes," writes home design consultant Cindy Lee Bergersen in The Hamptons magazine. "These trends speak to us about who we are and how we want to live."
One of the biggest home developments that has come out of the green design movement is the trend toward smaller living spaces that demand less upkeep and have a reduced environmental footprint.
Another is the vintage look, evidenced the popularity of Americana items and auction sales that show American antique furniture selling at record high prices. But the 1960's vibe created by such influences as the "Mad Men" TV series is also showing itself in color - orange, mustard, teal and deep red - as well as tapered legs and boomerang shapes in furniture.
"The contemporary take on a modern look is warmer and softer. The shapes are less hard-edged and further civilized with walnut veneers," Bergersen notes. "It's as though contemporary and traditional are beginning to merge into a new hybrid."
The magazine also lists menswear fabrics, from leather to tweeds and hound's tooth checks, having an impact in colors such as camel, black, brown and plum.
An ideal complement to this look are
window coverings
such as
wood blinds
, which are functional, stylish and coordinate with a host of colors and textures. Blind Chalet has a selection of wood tones that are a good match in both contemporary and traditional styles of décor.
They also look good with gray, which is the current neutral of choice among many design experts. "This is not a non-descript gray but warmed up with taupe undertones to be on the cutting edge between warm and cool," Bergersen writes.
If there is one trend in accessories that supercedes all others it's the use of ethnic themes and collectibles. From African and Moroccan influences to Native American and equestrian themes, the spicy colors, interesting patterns and trims from different cultures can be an important complement as long as they are used in moderation.
"Creating a home that looks like you is never a done deal," Bergersen states. "The idea is to let it grow and evolve overtime - or at least look that way. "
Bookmark/Share this page: