Combine green design an energy efficiency with woven bamboo shades
Jun 30 2010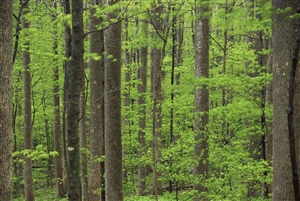 Combine green design an energy efficiency with woven bamboo shades
Over the last 10 years, the amount of green-building initiatives has been continually growing and while building an intelligent, energy efficient home has also become popular, according to TriplePundit.com, doing both at the same time as proven to be difficult.
The news source claims that green buildings focus primarily on sustainable planning and resource efficiency, but energy intelligent design is more geared toward reducing energy costs by controlling things like light and consolidating areas of the building to make it operate more smoothly.
The trend is growing for both business and homeowners and attorney Edward J Ritger told the Wisconsins Law Journal that he recommends energy efficient and green building to his clients.
"A lot of homeowners and businesses are looking to make their own properties more efficient and that interest has really fed into our real estate practice," Ritger said.
While it can be difficult to design a home both eco-friendly and energy saving elements, hanging
woven bamboo shades
can do the trick. Woven bamboo shades are made from natural materials so they have little impact on the environment. Also, they can be effective at keeping light out, which will lower cooling costs by naturally keeping the temperatures low.
Bookmark/Share this page: