Get comfy in bed with room darkening pleated shades
Aug 17 2011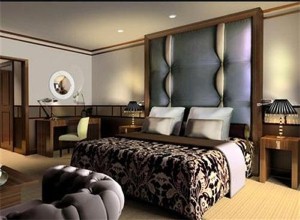 For a good night's rest, opt for room darkening pleated shades.
Sleep is an important aspect in everyone's lives. While others get the minimum of eight hours, some might not have the luxury of doing so, making the task of falling asleep even more integral. There are plenty of techniques to get that much-needed shuteye, from soothing sounds to turning off all the lights. But even if all the lights are out, the windows in the bedroom can still allow illumination to shine through.
If you're tired of the flickering streetlights or your neighbor's porch light, you might want to invest in a set of room darkening
pleated shades
from Blinds Chalet. These
window treatments
will not only provide you with the privacy that you require, it will also block out all of those unnecessary outside lights.
Typical shades have holes to allow the cords to run through, so be sure to choose one that threads the lift cords on the back instead. Different shades also have different levels of sheerness, so be sure to choose the thickest for a surefire way to get some shuteye.
Bookmark/Share this page: