Versatile purple offsets natural tones of woven wood blinds
Aug 16 2011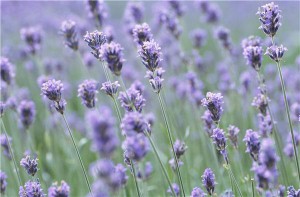 The color purple, in both light and dark shades, is a versatile hue.
While it's often relegated to purple-and-pink combos in a little girl's room, the versatility of the color purple shouldn't be overlooked when homeowners are considering a room makeover.
"From lavender to plum, the range of this color is as wide as its appeal," according to Real Simple magazine. "A powerful purple piece will really pop when set against a complementary background color like green. For a pulled-together look, repeat the purple elsewhere in the room. This makes the overall statement thoughtfully eclectic."
Purples with red undertones are best used with dark woods, but lighter purples are offset best with light wood tones. Woven
wood blinds
, particularly in bamboo, provide an attractive backdrop to this hue and add a natural look to the mix.
Woven wood
roman shades
from Blinds Chalet, available in a range of textures and colors that will not warp or fade, add a polished appearance to any décor.
The magazine recommends lighter shades of purple, some almost white or pale gray, as a soothing wall color for a bedroom. They can be kept to a monochromatic scheme or combined with darker tones of purple for contrast.
Bookmark/Share this page: