Report finds that almost 50 percent of energy bill is due to heating and cooling
Jun 30 2010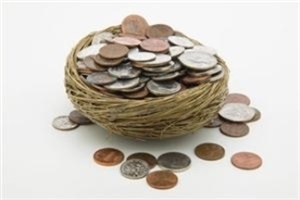 Report finds that almost 50 percent of energy bill is due to heating and cooling
The US Department of Energy has recorded that an American family spends nearly $1,900 a year on household utility bills, according to BobtheBlindGuy.com.
A whopping 44 percent of this bill is dedicated solely to heating and cooling. The news source suggests that
honeycomb shades
, with their insulating quality, can actually reduce these bills dramatically.
Once installed, these shades will immediately block the heat from the sun, hot air coming in, and cool air that is being generated within the house. The news provider claims that the size of the cell within the honeycomb shades is an important part of this process.
Bigger cells, especially double and triple ones, will trap more air, retaining coolness or trapping warmth, but the website also states that large, single cells complement larger windows better.
The added benefit is that honeycomb shades are an investment towards the cooler months as well, since the opposite cycle will occur - drafts will be kept out and warm air will be retained. The same report by the Department of Energy found that heating costs can be responsible for 10 to 25 percent of a utility bill.
Bookmark/Share this page: