New trend in homes may require roller shades
Aug 5 2011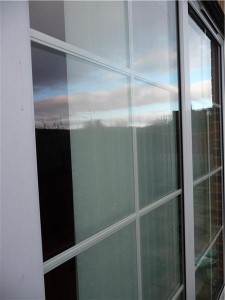 Tons of windows could require roller shades.
Having a room with a view has always been an asset for many homeowners. In fact, a view is normally a strong selling point for real estate agents. These days however, it seems that more and more individuals are opting for a view in every room in the house.
According to the Wall Street Journal, the latest trend in home design is to create plenty of airy, open floor space with large expanses of glass replacing walls. "They want more light and bigger windows to take advantage of views," Great Falls, Montana contractor Tim Wilkinson told the news source.
Of course, having glass for walls in the home means plenty of maintenance work. At the same time, homeowners will want some form of privacy at times, and
roller shades
from Blinds Chalet are the perfect
window treatments
that can be used. Besides blocking out the outdoors, roller shades will also protect the interior of the house from the harsh rays of the sun. UV rays not only can harm the skin, it also ruins the color of furniture as well as other décor.
Bookmark/Share this page: