Cutting cost doesn't mean cutting quality or selection to upgrade window treatments
Aug 4 2011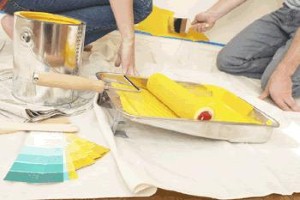 Homeowners can save on decorating costs by doing many things themselves.
When interior designer Lauren Liess first saw a rundown suburban home for sale outside Washington D.C., she immediately thought of all the
window treatments
, paint jobs and new lighting that would quickly turn it into her dream home.
"The home's bones were in great shape, and it had the feeling I wanted: light and airy," Liess told the Washington Post. "To create something special, I knew certain things had to be at a certain [financial] level."
A limited budget doesn't mean homeowners looking for new
window coverings
have to settle for less selection. Blinds Chalet has countless treatments in
window shades
, blinds and architectural features such as valances and
shutters
that can transform a room into the design of a consumer's dreams. With discount coupons, ongoing sales and low-cost upgrades, the company's inventory is always affordable.
Liess' hard decisions about cutting cost without cutting quality led her to scout thrift stores and Craigslist, where she got a low-cost sofa that she reupholstered in an apple green centerpiece of her family room. Her husband stencilled a paler green pattern onto nearby walls.
"It took him three days, but only cost $60," Liess told the newspaper.
Bookmark/Share this page: