Designers suggest 'common sense' decorating choices such as factory direct blinds
Jul 29 2011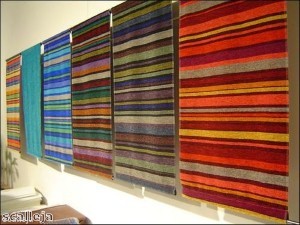 Making good budgetary decisions is part of the decorating process, designers say.
The huge budgets that interior designers flaunt on Bravo TV's Million Dollar Decorators may be entertaining, but not very realistic, say real-life designers.
"There's no need to spend more than necessary, especially when the big brand stores are hitting home runs with their products and price points," interior designer Jon Call, a creative producer for HGTV, told the Orlando Sentinel.
Keeping to a budget isn't just about the thrill of the deal - it's also common sense. "Times have changed. In this day and age, you can't just use your regular high-end standbys. Even my wealthy clients are pulling back, especially on art," New York designer Christopher Coleman told the newspaper.
Designers like Coleman often buy basic furnishings at lower prices, then splurge on the decorative touches that reflect their clients' life styles and personal tastes. For instance, he may buy a well-made bench in a home furnishings store, but change the upholstery to a higher-grade fabric.
Using the same approach to buying
window treatments
can be accomplished by ordering
factory direct blinds
. Selecting a window covering this way ensures a wide range of colors and finishes from which to choose.
Bookmark/Share this page: