Classic blue-and-white color scheme coordinates well with wood blinds
Jul 21 2011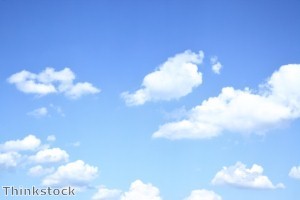 Blue and white is a decorating color combination as natural as the look of clouds in a blue sky.
Crisp and clean or soft and vintage - either description fits the classic color combination of blue and white, whether it's used as a backdrop to
wood blinds
, a bed ensemble or chair cushions in a family room.
According to the News Herald in Southgate, Michigan, blue is one of the most versatile colors a home decorator can use, from deep navy to bright sky blue to dusty gray-blue. White is its perfect, neutral accompaniment.
"Blue and white are approachable colors that work well in any part of the home," HGTV interior designer Sabrina Soto told the newspaper. "Together they look elegant, and when paired with pops of color, like yellow and orange, they can be warm and welcoming."
Combining paisley prints, floral patterns and blue and white stripes won't look over the top as long as the blues are well-coordinated.
In the bathroom, blue and white hand towels complement wood blinds and metal fixtures for a vintage look. A white roller shade against blue-and-white gingham
curtains
adds a country style.
"Decorating with blue and white can be serene," said Soto. "They are both forgiving colors that not only are inviting, but sophisticated."
Bookmark/Share this page: