Energy-efficient cellular blinds fit a kitchen that has function and beauty
Jul 20 2011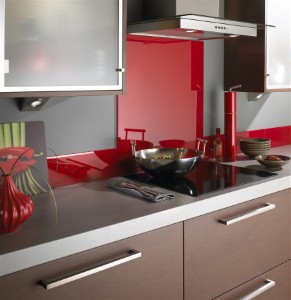 Function and beauty can go hand in hand in a kitchen.
The annual House Beautiful Kitchen of the Year has opened on the plaza at Rockefeller Center in New York City, and it brings a little bit of northern California to the East Coast.
According to the New York Times, celebrity chef Tyler Florence decorated his ideal kitchen to reflect a rustic, but romantic theme in the House Beautiful space. But he's quick to point out that while the elaborate, 2,600-square-foot kitchen had no budget constraints, home decorators can find smaller-scale items to make their kitchens stand out.
A window treatment that offers the efficiency of energy-saving
cellular blinds
in colors and materials that coordinate attractively with the kitchen décor is in keeping with Florence's function first philosophy.
"It doesn't matter how big the kitchen is. What matters is how well you organize three spaces that form a triangle … the refrigerator, the prep station and the oven or cooking area," the chef told the Times.]
He also advised home decorators to look for a style element that makes their kitchen distinctive. "It doesn't take money to have style, it just takes a really good eye," he said. "Antiques create that one-of-a-kind look. It's not a purchased look - it's a collected look."
Bookmark/Share this page: