Take back your family room and brighten up with roller shades
Jul 18 2011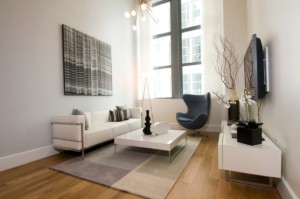 Take back your family room and brighten up with roller shades
Considering your busy schedule with the kids and all their activities, your home's style may have lost that funky edge simply because you haven't had time to keep up with it. One room that's often neglected is the family room, because let's face it, by the end of the night you simply want to draw your window blinds and enjoy a few moments of peace and quiet before the kids wake up and claim the room for themselves.
If you do wish to create a family room that is both kid-friendly and grown-up-approved, the style gurus at House Beautiful want to help. First decide upon a desired theme for your space. Are you more modern, traditional or a healthy mix of both? One aspect that will work well in any choice is neutral colored walls. This allows you to let your individual flare come through by way of accessories.
Purchasing a new couch or a couch slip-cover will also make a dramatic change. New rugs that are bright or offer a unique pattern will further spruce up your space for the better. Switching out old light fixtures for new lamps, or a unique chandelier, will also help make a more inviting atmosphere. Replacing your
window treatments
can cap off your new look as they can work to tie the room together.
Roller shades
come in unique fabrics and patterns which can really aid your room if you need one last touch that further brightens your space.
Bookmark/Share this page: