Insulating shades can dull noisy footsteps and doors
Jun 29 2010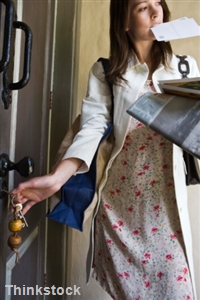 Insulating shades can dull noisy footsteps and doors
Peter Hotton, the Boston Globe's staff handyman, recently discussed the trouble of living in a divided or crowded home. If you are on the bottom floor of a home and the upstairs resident is stepping on the floor too loudly, he recommends that you gently tell the resident and suggest advise a carpet with thick pads to dampen the sounds.
Another problem that's common if you are living above a store or community center is the constant opening and closing of doors. Hotton states that a lack of insulation can often lead to thundering noises through walls or floors, so your best bet is to find makeshift solutions to this lack of divide.
One way to bring the noise levels down is to install shades that are known for their insulation qualities, such as
honeycomb cell shades
. These shades can also save you a lot of energy by insulating the room and protecting it from drafts or keeping cool air inside.
They are especially effective for residences near busy streets, playgrounds or construction areas. Honeycomb cell shades come in a variety of colors and patterns, so they can serve a practical and aesthetic purpose at the same time.
Bookmark/Share this page: