Bamboo roman shades bridge vintage and natural looks
Jul 15 2011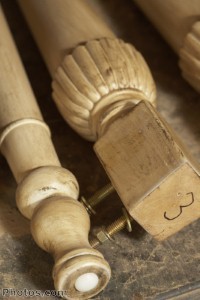 Vintage furnishings lend themselves to shabby chic and mid-century modern styles of decorating.
Toronto interior designer Jane Hall loves the look of vintage furniture and how it coordinates with newer furnishings such as
bamboo roman shades
.
"I love the concept of homeowners using vintage furniture for a number of reasons - its green design, and it's built to last," she told the real estate website, AgentGenius.com.
But unlike more uniform, contemporary pieces, homeowners need to plan how they will use antique and vintage furnishings. Determining what era they are interested in recreating in their homes is a good starting point.
Two decorating styles that lend themselves to vintage furniture stand out as particularly popular among homeowners and reasonably easy to create.
Shabby chic is a style that celebrates the country look with pastel shades, cotton canvas cloth and sisal rugs. Lightly-stained woods and distressed, painted furniture are mainstays in this style.
On the other hand, mid-century modern is a vintage look that lends itself to the colors of the 1950s and 1960s, with the flooring, plastics and fabric patterns that were popular in that era.
Window treatments
such as bamboo roman shades bridge the vintage look with natural variations in color and finish as a backdrop. As Hall put it, "You can have pieces that are totally unique and are eco-friendly."
Bookmark/Share this page: