Consumers can buy factory direct blinds that mirror designs in a TV series or movie
Jul 14 2011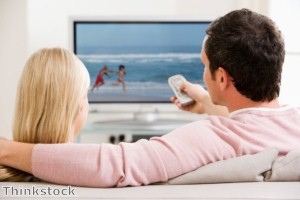 Watching a favorite movie or TV show can inspire home decorators to get ideas from the set designs.
Whether they are contemplating
bamboo shades
or a new sofa, Nashville-based interior designer Cathy Whitlock believes homeowners should look at their favorite TV shows and movies to get ideas for decorating their homes.
As the author of "Designs on Film: A Century of Hollywood Art Direction," Whitlock knows what she's talking about. According to the Detroit Free Press, she spent five years researching the book, which explores some of filmdom's best set designs, going back more than 70 years to include the classic movie, "Gone With the Wind."
She told the newspaper that people are drawn to interiors in certain movies because they feel inspired to use those styles in their own homes when an update is planned. Without spending the money that movie and TV set designers do, homeowners can get a quick lesson in new color and style trends.
"Design is really important because it creates the mood of the entire film," she said.
Window treatments
can also set the tone of a room by ordering
custom drapery
or considering
factory direct blinds
to mirror ideas from a TV series or Hollywood production. Taking their color cues and inspiration for materials from a set design can lead them to the right
window coverings
for their real-life homes.
Bookmark/Share this page: