Home decor updates using items you already own
Jul 13 2011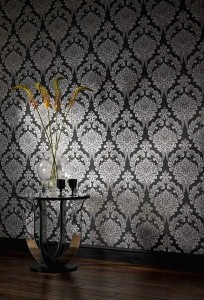 Home decor updates using items you already own
The thought of making home renovations may frighten many away from the idea. However, homeowners would be surprised to discover how simple it is to use items that are already in their possession. Oprah's own style guru, Nate Berkus, recently shared some of his best styling tips for any budget on the O magazine website. Nate's ideas may prompt you to revamp your space by giving you options you'd never thought of before.
Some of the easiest fix-it's can be to reuse items you already have, which might make the workload a little easier to bear. Implement this idea by hanging something like a unique wicker serving tray on your wall as a piece of art rather than an object to carry food on.
Displaying interesting books you've purchased over the years on a coffee table or in your entrance way is another example of how to show off your personality and add a bit of art to your space. Replacing existing
window treatments
that were just simply used for privacy can really change the look of your home as well. As a focal in your room, choose blinds or shades that push your personal style further.
Honeycomb shades
are easy and functional, as they require no strings or knobs and easily let natural light in.
Roller shades
could give your home a funky touch since the fabric comes in numerous styles and patterns so you can brighten your room in no time.
Purchase one big ticket item, like a vintage armchair that will tie your new and reused updates together for a well thought out and state-of-the-art design.
Bookmark/Share this page: