Transform your attic into a functional bonus room
Jul 13 2011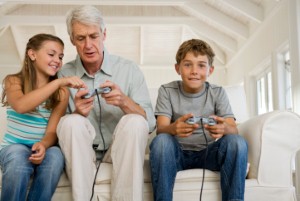 Transform your attic into a functional bonus room
If you've left your attic as a space to store your seasonal wardrobes and holiday decorations, you may be wasting a potential bonus room by filling it with clutter.
The interior design experts at Better Homes and Gardens recently showed readers ways to use their attic daily, rather than as place where items go never to be seen again.
If you're going for a bonus family room, first de-clutter the space by getting rid of that old sweater you'll never wear again, or any other items that can go. Next, choose a paint color that is bright and inviting. This space is not in the main portion of your home, so feel free to go a bit wild with colors and patterns.
As this space can still be used for storage, find furniture peices that are multi-purpose like benches with inside compartments. Adding
window treatments
to your layout will further transform your attic into a real room. If you want to brighten your bonus room a bit, choose
wood blinds
that come in a number of finishes and are easy to adjust for better lighting.
Roller shades
are also a great choice, as the numerous patterns and fabrics give you options for accessorizing.
Add some family photos and board games to liven up your new space and bring out your personality a little.
Bookmark/Share this page: