New home in Martha's Vineyard is made with old wood
Jun 29 2010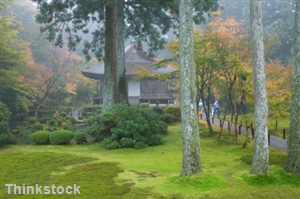 New home in Martha's Vineyard is made with old wood
Andy Goldman and Susan Heilbron wanted to build a house, but they wanted it to look like it had been there for a while by following the traditions of Japanese architecture, Arts and Crafts design and the plans of Frank Lloyd Wright, according to the Boston Globe.
Architect Ryan Bushey told the newspaper that he looked for materials that would celebrate the outside world as much as the inside, because these three traditions are all known for their emphasis on the link between natural world and interior.
The floors of the home are made from Southern yellow pine that has been salvaged from buildings that were originally constructed in the 1800s, while the wainscoting is composed of redwood from old barrels of fruit juice. The news source describes the trim of the house as made from sinker cypress, timber that was at the bottom of a river since "the turn of the 20th century."
"We love the stories behind the wood, how the cypress was reclaimed and that the wainscoting came from juice barrels in Florida," Goldman told the news source.
For those who are in love with the finished and natural feel of wooden homes, bamboo
woven shades
or
wood blinds
may create a similar effect. These materials are made to simulate the same, traditional outdoors fashion that Goldman and Heilbron brought to life.
Bookmark/Share this page: