Use your personality to make your apartment unique
Jul 11 2011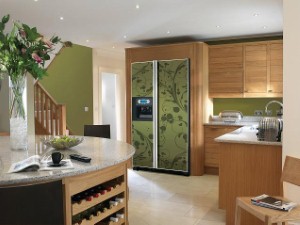 Use your personality to make your apartment unique
When it comes to decorating a new apartment, even movie stars have trouble implementing their vision. In a recent O magazine special, actress Kerry Washington let the magazine and an interior designer come in to her apartment for a major transformation.
Before her space was dull and boring, which she says is not her personality at all. The designer worked to give her a look that was both bright and colorful, while also being eco-friendly. Certain aspects of Kerry's home renovation can be implemented in your own design to create a unique and exciting space.
One way to totally change the look of your apartment is to paint the walls in a bright tone, especially where natural light is visible. Don't shy away from a bold green or blue. Embracing it as the color may even work to enhance your mood. The designer also chose fun and interesting patterns for the
window treatments
throughout Kerry's home. Purchasing
roller shades
for your windows may be a great option, as they come in numerous patterns that will fit any look.
Faux wood blinds
with a white finish may also work to brighten your home and save you money.
Continue to improve your overall design through one-of-a-kind accessories and refurbish certain pieces of furniture as an update that is also cost efficient.
Bookmark/Share this page: