Pretty in pink
Jul 11 2011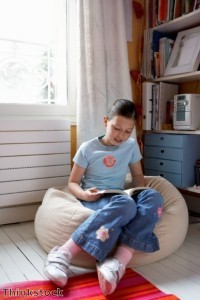 Pretty in pink
If your child is beginning to grow from toddler to a little kid with ideas of her own, it may be time to consider revamping her bedroom to make a place that is fun, functional and easy to clean - as kids sure do know how to make a mess. Better Homes and Gardens recently showcased their favorite kids bedrooms on their website that promote creativity and relaxation.
First off, there doesn't need to be a theme. However if your child loves pink and all things girly, a theme may arise naturally. For the super feminine, choose a wall color in shades of pink or white and use accessories to bring the look to life. Bring in a simple white desk and make it fun by adding a chair with a colorful or patterned seat cushion. Add a bright bedspread and shabby throw pillows to create a bit of sophistication to the space, while still giving it the aura of a child's bedroom.
New
window treatments
can complete your look by connecting all of the room's elements. Choose
roller shades
that come in many unique styles and fabrics to add a pop of color to the area - or go for
wood blinds
that come in many finishes. Kid-friendly and easy-to-use are top priorities.
Bookmark/Share this page: