Your formal living room shouldn't be left for special occasions
Jul 11 2011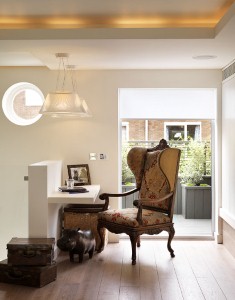 Your formal living room shouldn't be left for special occasions
The living room is the heart and soul of any home, prompting house members and guests alike to let those conversations flow for hours on end. Give the people something extra to talk about when they come into your home by creating a comfortable formal living room. Instead of using this uptight room only for special occasions, why not embrace this extra space and make a room everyone will love?
Better Homes and Gardens shows off some of their favorite living spaces that give off both a funky yet sophisticated vibe - perfect for your extra room. Many of the magazine's best picks boasted a bold color - greens, blues and yellows. Picking surprising tones will give your room an instant boost. Portray sophistication through the furniture - velvet couches in rich hues paired with an oversized coffee table and maybe even an unique chandelier can transform your room in no time.
Updating your
window treatments
is another option to forward the style of your space, and with so many options, you'll likely surpass your the bland fashions of the prior generations. From
woven shades
that let light in and are easy to put up to
roller shades
that come in hundreds of styles and fabrics, you'll be the envy of all the neighbors through your new and easy fix.
The addition of a few accents to the walls, as well as decorating through vases with fresh flowers, will help push your room over the top.
Bookmark/Share this page: