Cell shades may help homeowner's save money during hot summer months
May 20 2010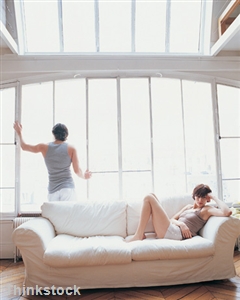 Cell shades may help homeowner's save money during hot summer months
When summer heat waves hit, homeowners may be prone to crank up their air conditioners and fans, which can lead to high electric bills. Installing
cell shades
can help keep homes from warming up, and can allow individuals to take a break from expensive air conditioners.
While many people may consider
window treatments
a solely aesthetic accessory, the Florida Public Service Commission reports that using shades is tremendously important in blocking summer heat entry. According to the PSC, shades can reduce interior heat gain up to 20 percent.
Energy smart cell shades can help homeowners control room temperature and keep them from turning on costly cooling units. These shades may also be a benefit to winter heating costs as well - as they keep the warm air out in the summer, they will also help insulate homes in the winter.
In addition to updating their
window coverings
, homeowners should make sure their windows are well-sealed to keep cool air from seeping out of the rooms. According to the Star Bulletin, stopping the leaks could save homeowners up to 20 percent on their electric bill.
Bookmark/Share this page: