Renovating the Kid's Bedroom on A budget: Safe, Fun, and Affordable
Jul 25 2013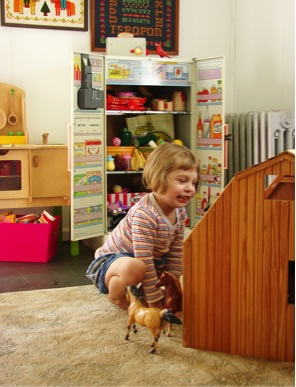 Remodeling can be a very difficult process: Every room has different functions, and everyone has different ideas of what they want. When remodeling a child's room, the three things to focus on and prioritize are safety, affordability and fun. Every parent wants to make their children happy, and if you can incorporate these three traits into your own remolding venture, you'll be happy too.
Safety
When remodeling your children's room, safety is a top priority. It's not overly difficult to make sure your child has a safe bedroom, just be sure to follow a few simple principles:
The first is to make sure that your child is sleeping on a bed that you trust. The best beds for children are ones that are made specifically for them. There are many online and offline resources that you can use to find companies that specialize in making children's beds. As you begin researching beds, keep in mind the age of the child you are buying for. Smaller children would be more comfortable and safer on beds that are closer to the ground, especially if you have
hardwood floors
. Another thing you will want to keep in mind when it comes to safety is making sure that you choose a bed that is sturdy.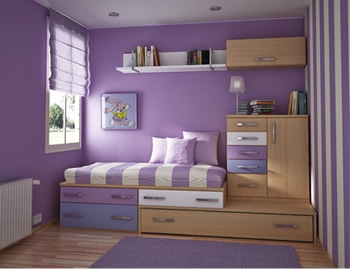 Another good safety principle is to have sturdy dressers. Non-sturdy dressers can tip over easily, making them highly unsafe around children. More active children can be tempted to climb the dresser, which can result in harm. Even things like a drawer getting stuck and a child attempting to open it forcefully can cause the dresser to tip. To ensure the safest environment for your child, have sturdy dressers that are bottom heavy.
The last principle for a safe children's room is to have safe storage space. Children have a lot of toys which require a good amount of storage space. This storage space can include bins, toy chests and closets. Children can be tempted to squeeze into small spaces while playing. This can become dangerous, so make sure that all storage space can be easily opened from both outside and inside.
Affordability
Affordability is always a concern when remodeling. Parents want to do the best to make their kids happy, but it's important you stay within your budget. A good way to stay within your budget is to make sure you get a good contractor if you are looking to add extra space to the room. Look for someone who is known for low to fair prices but who also doesn't deliver lower quality in return. Another good way to lower cost is to only buy the new furniture that you really, truly want. Also, doing parts of the project yourself, like painting, can save a lot of money.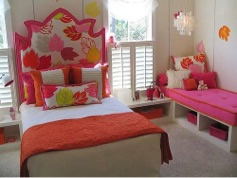 Enjoyment
The last thing is to make sure that the remodeling project is fun for everyone. Children love themes, so it would be great to choose a theme that your child loves or even let them select their own theme if they are old enough. After you have a theme, you will need a color scheme. Let your child have input on all of these decisions. If you want to take things a step further, then let them help in ways that can be fun. If you are painting designs on the walls for the theme, then let them paint with you or allow them to select decals or stickers that they can use to decorate their walls. This will make for a great joint experience and create fun for everyone.
Author Bio: Jennifer Parker is the writer and owner of Handyman For The Home, a
home improvement blog
all about renovations, interior design, and DIY decorating. She is also a freelance writer for Floor & Décor and her work can be found on various interior design and remodeling blogs around the web.
Want to participate in the Blinds Chalet community?
View details
Post a Comment