Country style today can be cozy or rustic with window coverings to match
Sep 19 2011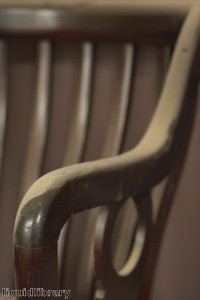 Wooden furniture is a mainstay of country-style decorating.
Today's country-style decorating retains the warmth of a ciy cottage or the rustic style of a traditional farmhouse, but either way they should have a simple, uncluttered look to suit modern tastes and needs.
Decorating a home with a country theme usually calls for free-standing furniture rather than built-ins. They can range from colorful painted wood pieces to white-on-white, slip-covered sofas and armchairs.
"Country home decorating is all about building a warm, inviting space with uncomplicated furnishings and accents," according to InteriorDesign.LoveToKnow.com. "Country-style ideas are often about building a gracious space using found objects and imperfect items like reclaimed stone or wood floors."
The look can extend from the kitchen to the bedrooms, family room and outdoor spaces with baskets on shelves, hung from the ceiling or tucked above cabinets.
Custom drapery
for the country look can include French provincial prints in a darker color scheme or soft florals for a lighter touch. Blinds Chalet's selection of custom drapery and coordinating hardware can be matched to any décor at affordable prices and in textures and sheers suitable to country style.
Bookmark/Share this page: