Salt Lake City, UT Blinds – Salt Lake City, Utah
Buying Beautiful Window Blinds Has Never Been Easier...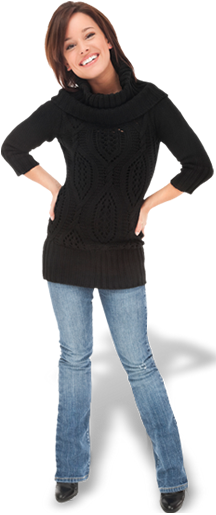 or the Savings More Spectacular!
High quality binds, tested & approved
Local installation available for Salt Lake City
Monthly Promotion Discounts
Price Match Guarantee
Many products are eco-friendly
Limited Lifetime Warranty
Salt Lake City, UT Blinds – Utah Window Blinds Information
Blinds Chalet has more than 25 years of experience selling and installing window blinds & window shades. Our Utah window blinds manufacturers construct them using premium materials and resources which are tested for quality and durability. To order, contact us today! Click on the links to the right for more information about the type of blinds we offer.
Although we do not have a showroom in Salt Lake City, UT, ordering online is EASY! Do it yourself and save big over local Salt Lake City hardware stores and local blind dealers. Shop without leaving the comfort of your home and we will ship direct to your location.
Recent Customer Reviews near Salt Lake City, UT
The blinds are great.
Jan 12 2012
The blinds are great. Very high quality for the money and the website and purchase process was very easy. Installation was simple and directions were easy to follow. Thanks.
Great product.
Jul 19 2010
Great product. 3 weeks was a long time to wait.
Carolyn
Salt Lake City, UT
The blinds came quickly and exactly as I had hoped.
Apr 26 2009
The blinds came quickly and exactly as I had hoped. Blinds Chalet is a professional company that offers a quality product.
Michelle
Salt Lake City, UT
The blinds were the best price, easy ordering system.
Jul 17 2007
The blinds were the best price, easy ordering system. Great quality and fast shipping
Candice
Salt Lake City, UT
Top Blinds Shipped to Salt Lake City, Utah Local Salt Lake City, Utah Sports Theme Blinds About Salt Lake City, UT
Located on the Wasatch Front mountain range, Salt Lake City is the capital of the state of Utah. Salt lake city is often shortened to just Salt Lake or SLC. Located next to the Great Salt Lake, the city was named after the lake. The city was nicknamed the "Crossroads of the West" with the settlement of Mormon pioneers, mining booms, and the first transcontinental railroad.
Utah is known for its great skiing and Salt Lake City was also home of the 2002 Winter Olympics. The city is in proximity of several world class ski resorts. Since it is the gateway to so many ski resorts many visit during the winter to ski. Utah has the "Greatest Snow on Earth".
The University of Utah is located on the foothills of Salt Lake City and was site of many Winter Olympic events. Blinds Chalet even offers
Utah Utes Window Blinds
.
Some local neighborhoods include the Avenues, the Foothill area, Downtown, and Sugar House. Post WWII neighborhoods include Federal Heights, East Bench, as well as the far west side, including Rose Park and Glendale. With the East side of Salt Lake being on the mountain and the West side near the railroad, home values vary by location.
Historic Mormon Temple Square is a well traveled tourist attraction. The city also offers many other historic destinations as well as museums, theaters, and restaurants.