Riverside, CA Blinds – Riverside, California
Buying Beautiful Window Blinds Has Never Been Easier...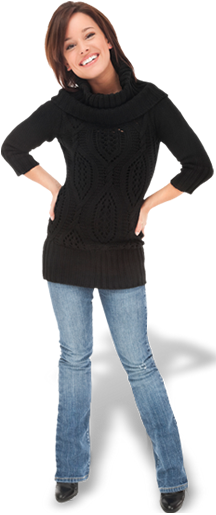 or the Savings More Spectacular!
High quality binds, tested & approved
Local installation available for Riverside
Monthly Promotion Discounts
Price Match Guarantee
Many products are eco-friendly
Limited Lifetime Warranty
Riverside, CA Blinds – California Window Blinds Information
Blinds Chalet has more than 25 years of experience selling and installing window blinds & window shades. Our California window blinds manufacturers construct them using premium materials and resources which are tested for quality and durability. To order, contact us today! Click on the links to the right for more information about the type of blinds we offer.
Although we do not have a showroom in Riverside, CA, ordering online is EASY! Do it yourself and save big over local Riverside hardware stores and local blind dealers. Shop without leaving the comfort of your home and we will ship direct to your location.
Recent Customer Reviews near Riverside, CA
I was extremely pleased with the price, quality and how quickly I received them.
Mar 22 2013
I was extremely pleased with the price, quality and how quickly I received them. I definitely would order more window coverings from them. I would recommend
them to anyone interested in new blinds or shades etc.
We love the quality and look of these blinds!
Apr 21 2012
We love the quality and look of these blinds! Fit was perfect! We have these blinds in every window in our house! There was an issue with the cloth tape being in stock but the customer service rep contacted us to let us know and offered alternatives. Very happy with our order from Blinds Chalet!
I loved them they are great.
Jul 18 2011
I loved them they are great. the only thing i do not like is that the cords are to short. when the blinds are closed the right cords go all the way to right beneath the valance. I think this is to short for the cords and they should be longer. However this was not discovered until they were installed and its just to much work to take them down and have to return them.
Blinds fit perfect.
Jun 15 2011
Blinds fit perfect. Look great and ship very fast.
The blinds are beautiful.
Dec 15 2010
The blinds are beautiful. We put them in the front room of a little apt. we rent out. Look so expensive and beautiful. I even raised the rent. Place looks great.... Next I plan to do my own home. I can't believe how expensive they look.
Top Blinds Shipped to Riverside, California About Riverside, CA
Located in the Inland Empire, Riverside, California has a population of over 300,000 residents, making it the 12th largest city in California. Riverside county also is currently the second fastest growing county in the United States.
Nicknamed the City of Arts and Innovation, Riverside leads the Inland Empire in economic power. Located approximately 60 miles east of Los Angeles, Riverside is one of the largest inland California cities.
Home to the Fox Performing Arts Center, Riverside Metropolitan Museum, the California Citrus State Historic Park, California Museum of Photography, and the Parent Washington Navel Orange Tree.
Riverside has many citrus groves and is thought to be the birthplace of the California citrus industry. The Parent Washington Navel Orange Tree is one of the original California orange trees.
Colleges and universities include the University of California, Riverside, La Sierra University and Riverside City College.
Riverside was founded in the 1870s by John W. North. Located next to the Santa Ana River and its moderate climate, the area is ideal for agriculture. Orange trees were imported from Brazil and planted and thrived. The navel orange industry rapidly grew and within a few years thousands of trees were cultivated.